Teachify LMS Multi Instructors Plugin helps instructors to each other with their course management and teaching content. It's like create and manage a course by a team.
Feature
Allow multiple instructors to teach the same course
Multi Instructor can edit or make change any part of the course
Consider as a Team working for a course
Installation
After purchase and download the Multi Instructor Plugin for the Teachify LMS, you should find a directory named MultiInstructor. Upload it to Teachify LMS root > app > Plugins directory. Your Directory structure should look like below.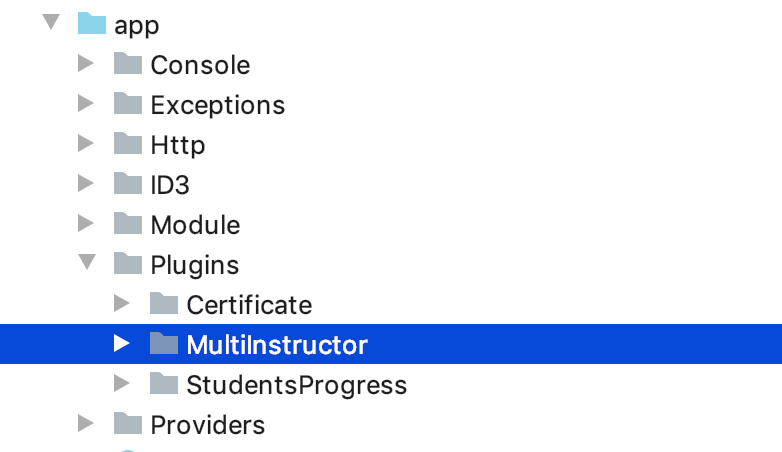 After upload the plugin, activate it by following steps.
Log in to Teachify LMS as Admin.
Go to Admin Panel > Plugins > All Plugins.
Locate the Multi Instructor
Click Activate.
Your Plugin should be activated within a moment.
Add co-instructor to a course
Go to Instructor Dashboard > My Courses > edit course > Instructors
Search Instructor by Name or E-Mail, Select Instructor from the search results, Click Add Instructors button. The new instructor will be attached to this course instantly, and he will get all the access for the current course.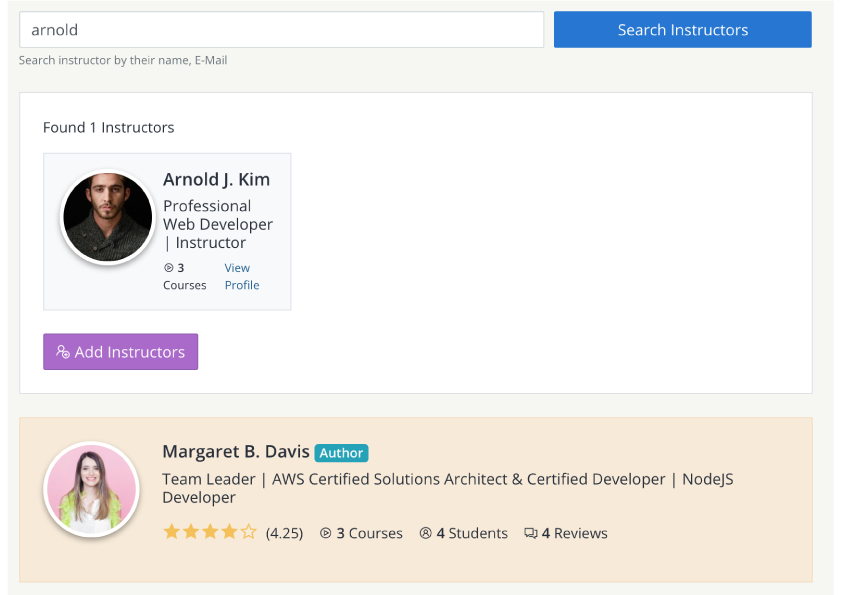 All added instructors will be shown to the bottom of instructor page.