As you are using Teachify LMS the Best Learning Management System, you can add attachments, text, quizzes, assignments to your lectures. You can also rearrange content and set embed content, upload / embed videos and/or downloadable files.
Open lecture editor by clicking + Lecture from the section bottom side.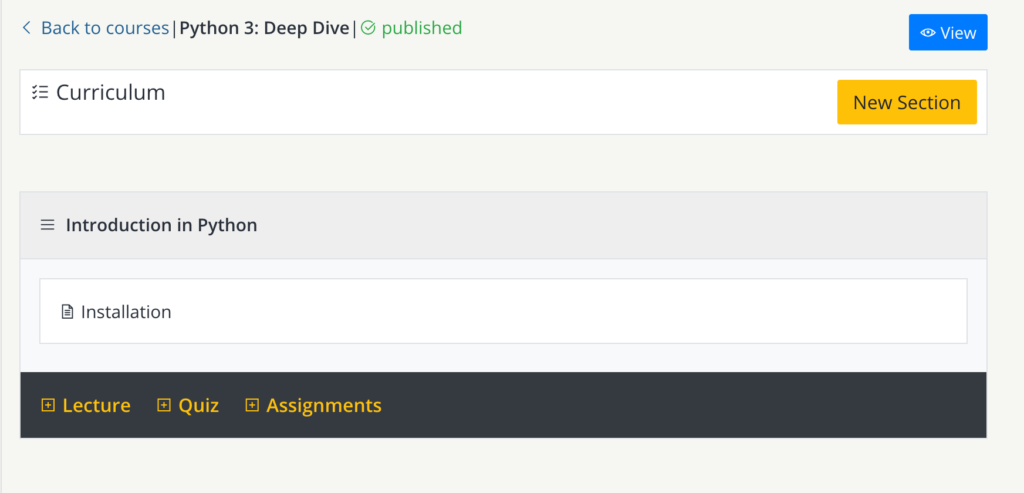 You will get lecture editor in the same window where section exists.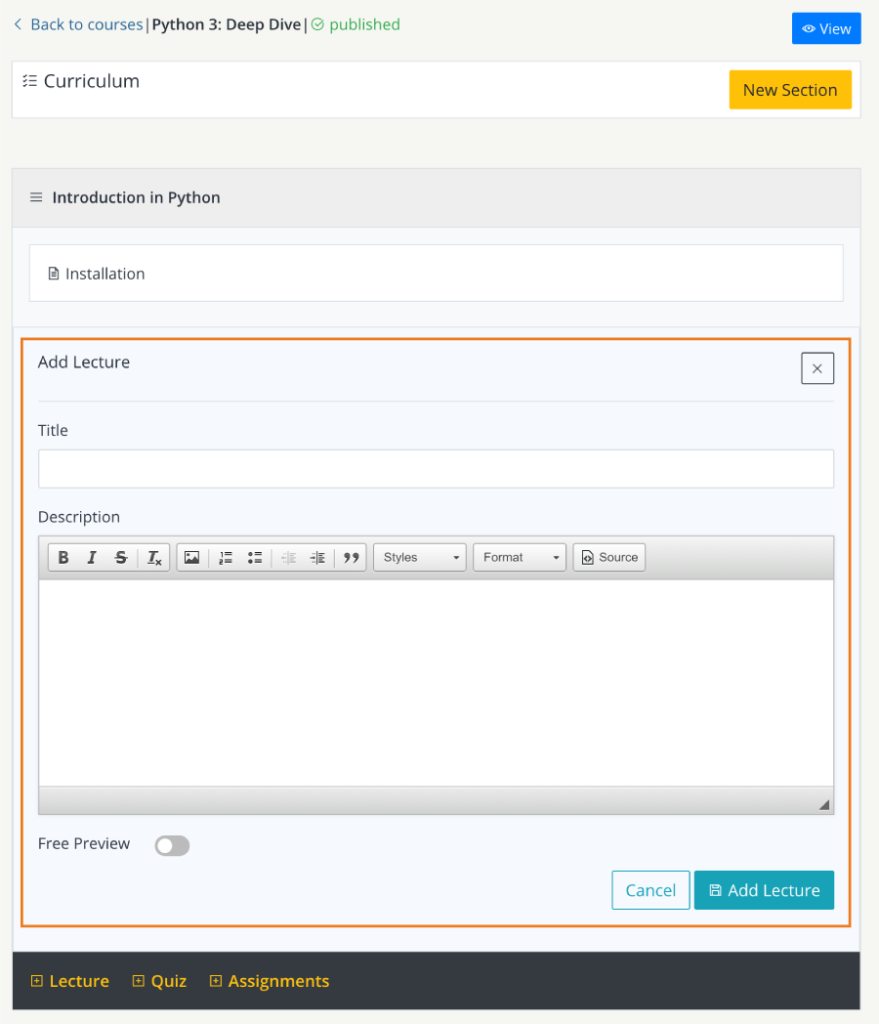 Initially in add lecture form, you are allowed to fill basic information. Title, Description and check Free preview is this lecture open for all, do nothing if this lecture only for enrolled students.
After by clicking Add Lecture button, you will get edit lecture screen where you can place full contents of your lecture.

Supported Content Types
You can embed video, images, PDFs or other files directly into a lecture in your Teachify LMS course, and/or make the files downloadable for your students. Teachify LMS supports the following file type(s) for embedding and downloading:
Video
Supported file type: .mp4, .mov, or .avi
Recommended resolution: 720p (1280 x 720px)
Supported file size: no limits, depends on your hosting space
Audio specifications: H.264 + AAC audio
Recommended frames per second (fps): 24-30
Images
Supported file type: .png or .jpg
Recommended resolution: 1000px wide or smaller
PDF
Supported file type: .pdf
other file types supporting files based on your settings. As admin, you are allowed to add or remove any file types.