You can provide elaborate information at the information tab in course edit page. While creating course, we filled few basics data, we will fill more data related course.
Write course title, max length of 120 characters
Write a short description, max length of 220 characters

Description

What will students learn in your course?

Course requirements

Upload a beautiful clean course thumbnail. The thumbnail will represent your course and a great thumbnail help you reach your course to more audience.
Upload an intro video and show what are you providing in your course.
Select course level, category, and topic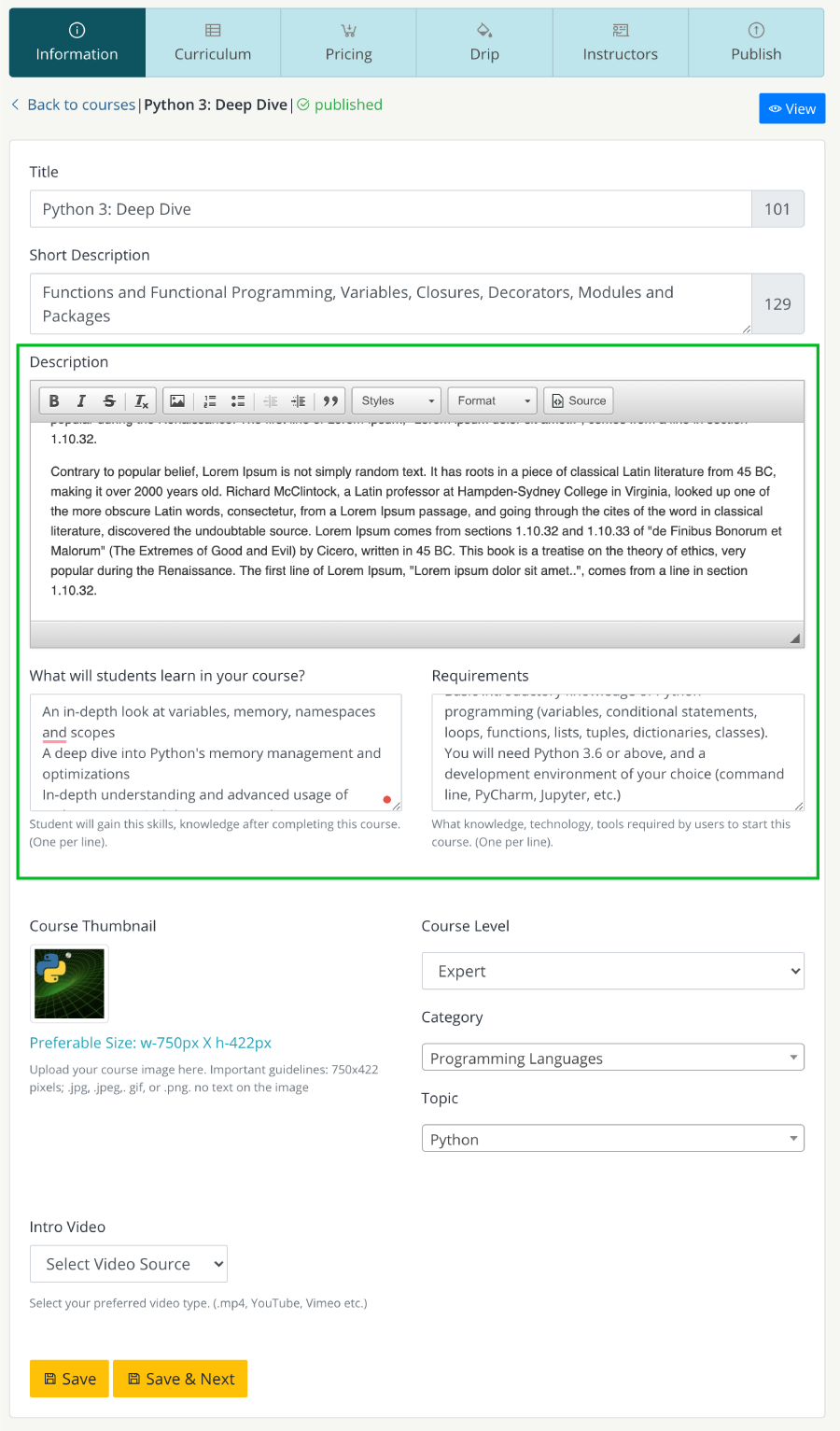 Green marked data we can provide on the course information page. Click the Save button to save that information or click Save & Next button to go course curriculum page where we will build course content.