After setup Teachify LMS on your server, you are ready to create your first course. to create a course you need to log-in and go instructor dashboard.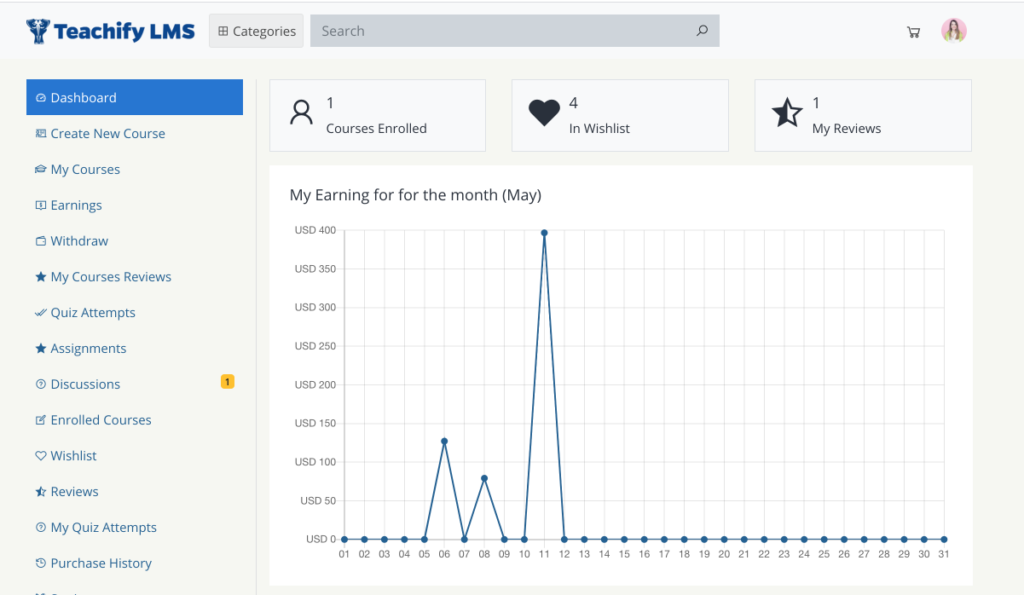 From the dashboard, click Create New Course Menu from the left sidebar. You should see course creation page.
Write course title, max length 120 characters
Write short description, max length 220 characters
Upload a beautiful clean course thumbnail. The thumbnail will represent your course and a great thumbnail help you reach your course to more audience.
Upload an intro video and show what are you providing in you course.
Select course level, category and topic
Click Create Course button
All set, your course has been created, you will redirect to course edit page where you can provide detail information and you will get course builder to build your course.