Multi Instructors Teachify LMS plugin allows you to work multiple instructors together to create a course. you can give them each control over the course, as well as you can give credit where it's due. Multi Instructor plugin allows one instructor to create a course and own it but be able to add other instructors to help in creating Quiz, creating and assessing Assignment, and monitoring student enrollment, progress, etc. It's like create and manage a course by a Team.
Features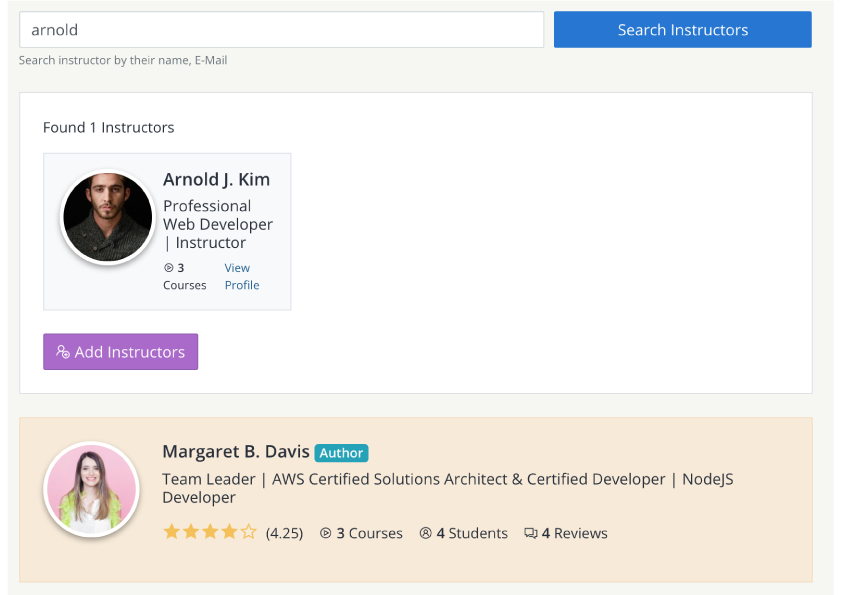 Smart Ajax Instructor Search
Multi Instructor Plugin lets you search instructor by name, E-Mail from the Instructors page of the course. The search results will appear right under the search box, you can select instructors to add them to the course.
Search Instructors powered by Ajax
Select Instructors and add them to the course
Search results show a stats about the instructor performance, like total course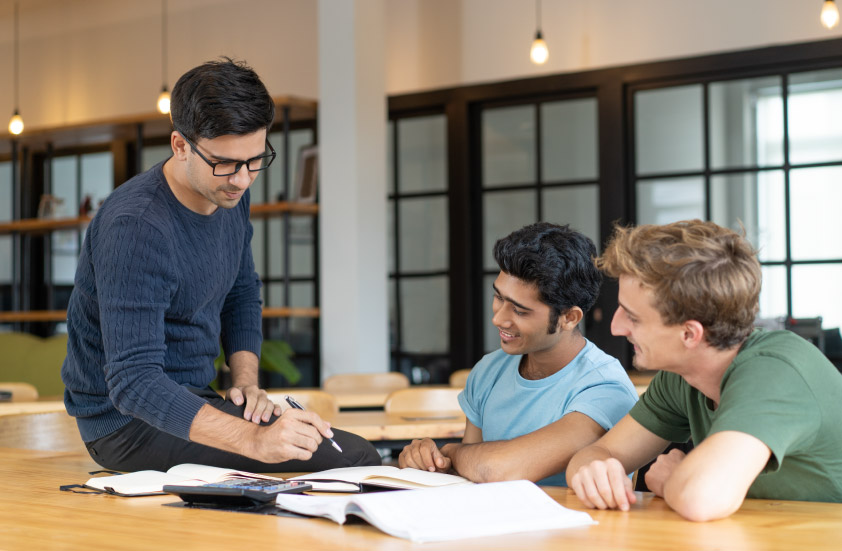 Access to the course all part
Newly added instruct will get course access instantly. As co-instructor, he can do everything on the course, to add lessons, update lessons, change pricing, content drip settings, etc.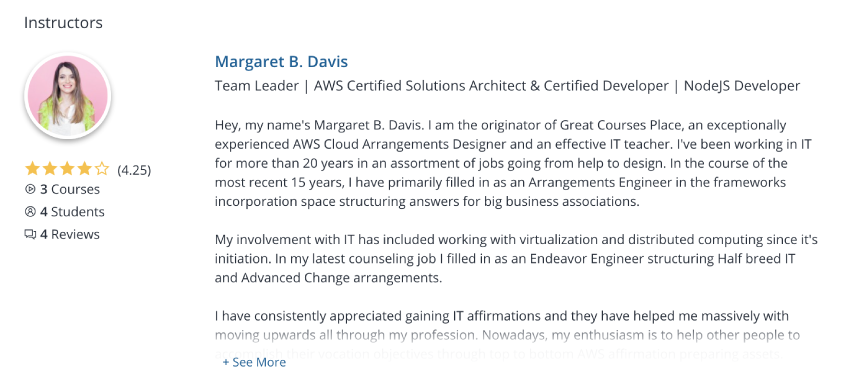 Beautiful Instructor Intro
Multi Instructor plugin lets you write beautiful intro/bio to instructor profile, it shows a little stats about the instructor, like total ratings, total courses, total students, etc.