Right now in Teachify LMS, there is two price plan available, Free and Paid. You can choose the option of whether you are going to release your course for free, or paid. Let's see how we can set a price plan for the course.
To access a course's Pricing page, follow these steps:
Log in to your Teachify LMS and go to Dashboard
From the My Courses menu, Select a Course to edit for which you want to set the price.
Select Pricing Menu from the top of the course edit page.
Set Free Course
If you would like to release this course for free, select free from the available plans. However, you can still set a few settings to make your free course more elegant.
You will get two more options on the free course plan.
Require Log In Option
Require Enroll Option
Check Required Log In to available this course only to logged-in students. Any logged-in users can take this course without paying.
After Logged In users, whether students require to enroll or not, if you like to let students to take this course without enrollment, uncheck Require Enroll option.
Now imaging you want to let any students take your course without log in, without enrollment, uncheck both options to let students take this course. This will be like you are releasing course publicly, anyone can take this course just by browsing your website. By unchecking both options from the free plan, any Students can fully access your course without having an account. There is no price, no account, no enrollment.
Set Paid Course
On paid course, students can fully access your course by paying an amount which you can set from this the paid section.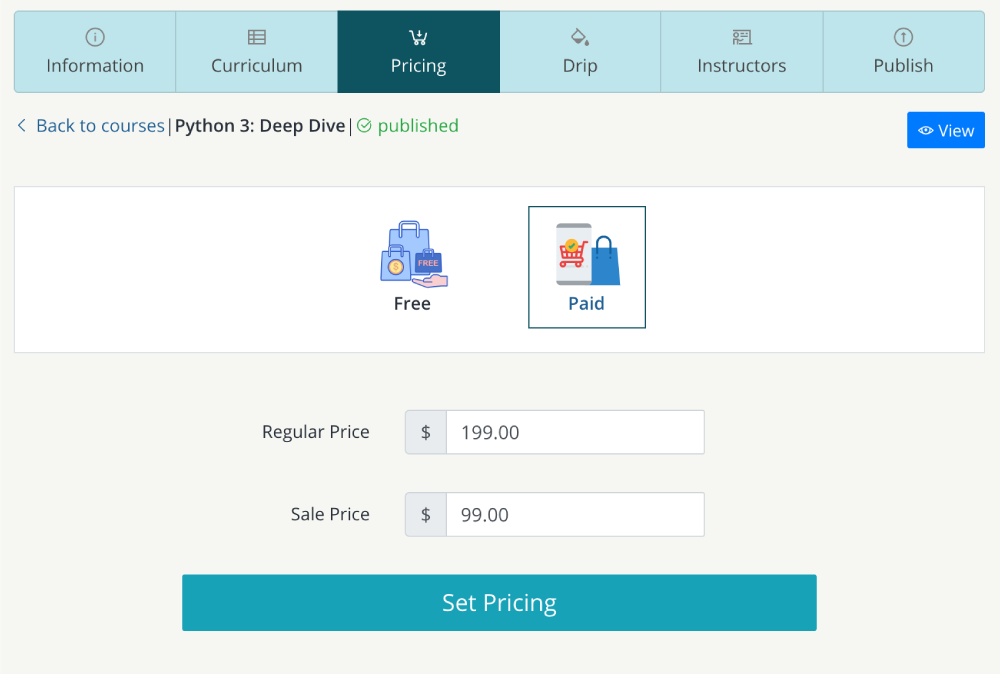 Place your course price on the Regular Price input area. If you like to give a discount, place you discounted price on the Sale Price input box. Your course price has been set.
On the course card, the price will show look like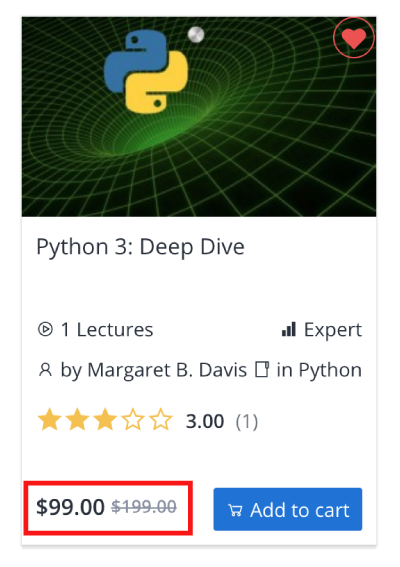 And in the course details page, the price will show top of the page, in course overview area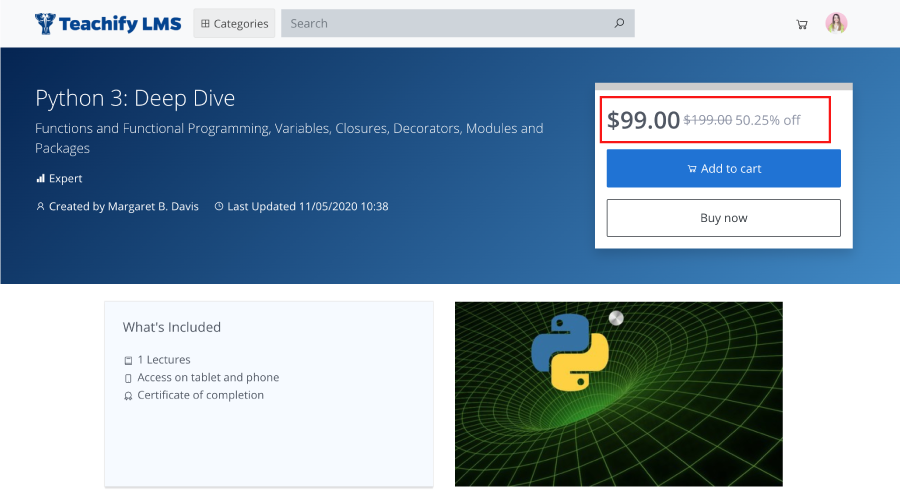 Course price will also appear as the first pricing option on your course sales page.
However, you can always change your pricing plan in the same way you added. This will not impact any students who have already enrolled.