By using Students Progress Report Plugin for Teachify LMS, you can see students progress for any course. Like how much they completed, which part completed etc. Upon clicking Students Progress Report from the dashboard > left menubar, you'll be redirected to a new page of all courses belongs to you as an instructor. To see a student's reports, click Students Progress Report from the submenu courses action links.
Installation
After purchase and download the Students Progress Report for the Teachify LMS, you should find a directory name StudentsProgress after unzip the plugin. Upload it to the Teachify LMS root > app > Plugins directory. Your Directory structure should look like below.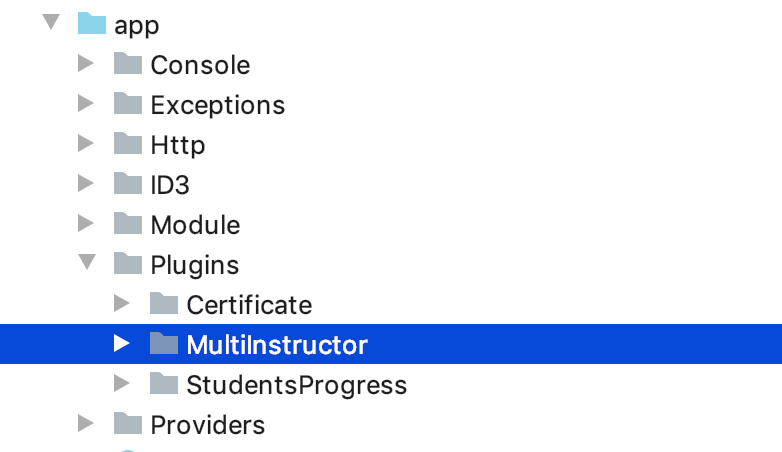 After upload the plugin, activate it by following steps.
Log in to Teachify LMS as Admin.
Go to Admin Panel > Plugins > All Plugins.
Locate the Students Progress Report
Click Activate.
Your Plugin should be activated within a moment.
View Report
To see any students progress report, go to Students Progress Report page from the instructor dashboard left sidebar menu. You will see all courses belongs to you as an instructor. Click Students Progress Report Link from the course action links.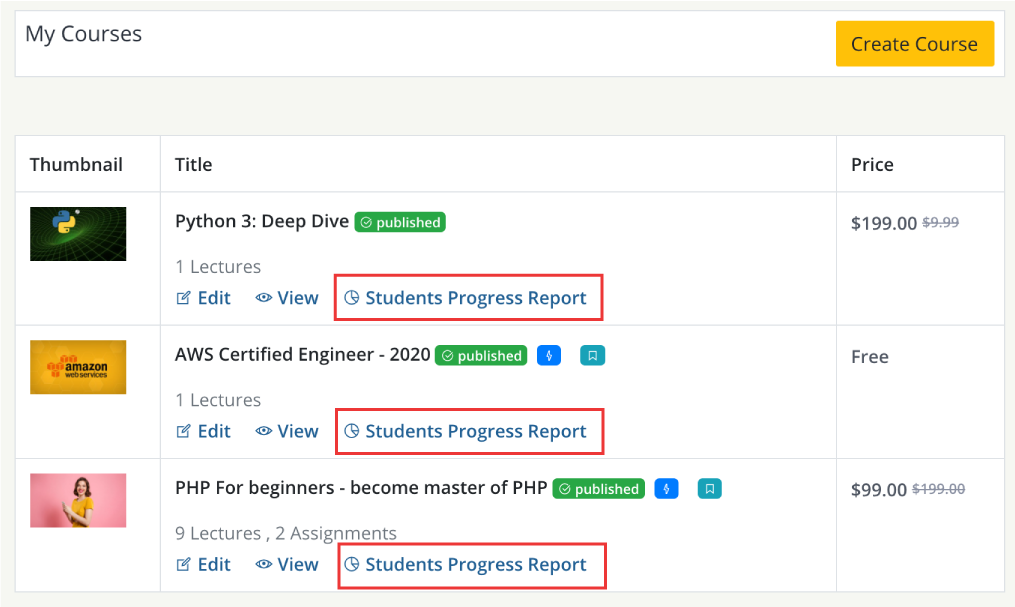 After clicking the Students Progress Report link, all students enrolled with that particular course will be available to see any of them report.

You will get an overview of Students Progress of the selected course here. Click the Details button from the student's list to see your desired student's detailed progress report.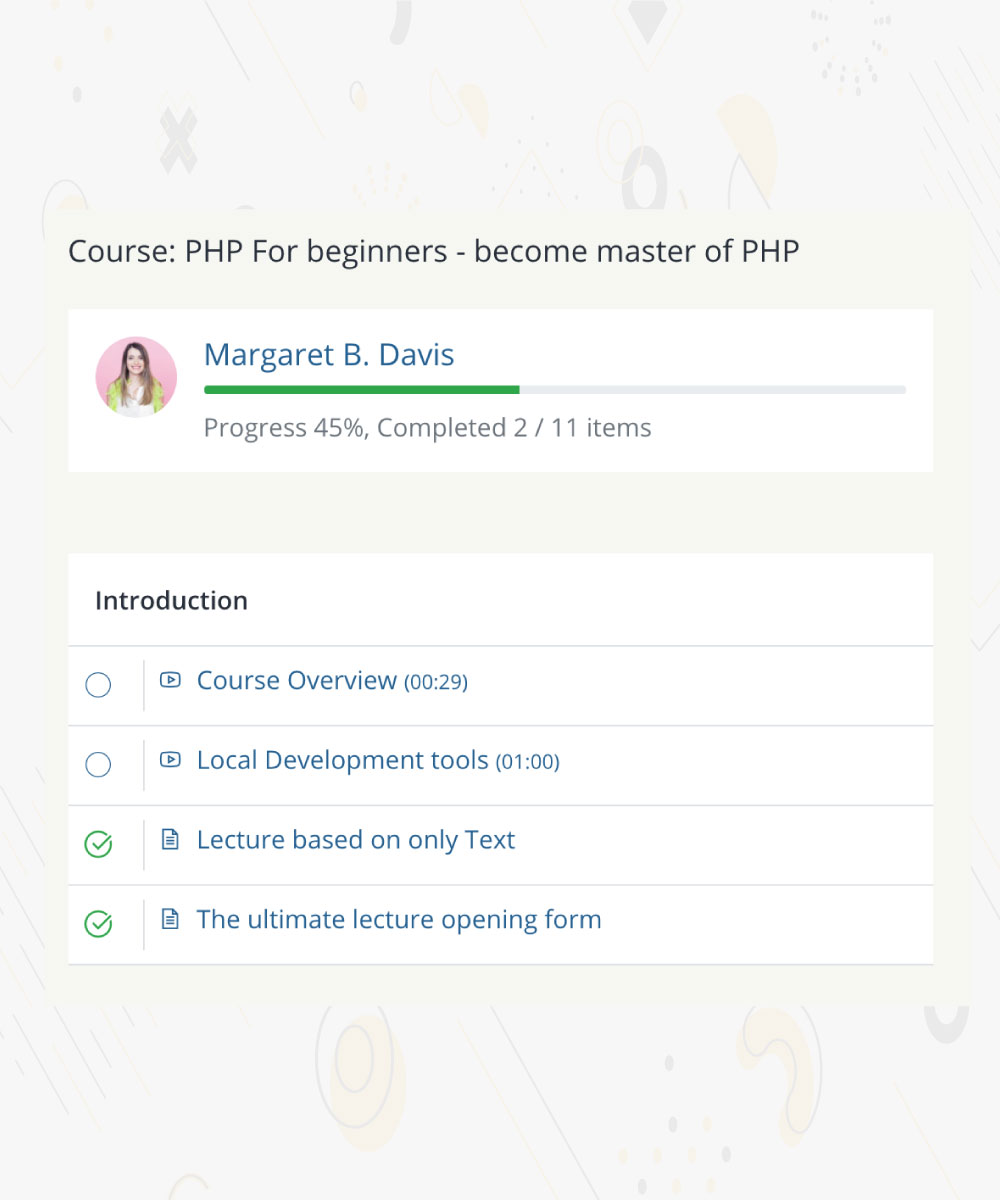 Get the detailed Students Progress Report, you can see the status of each content from this page.